Competitive Pricing

We have the best prices in Canada. Request your 100% free quote today!

Free Artwork Services

Why do it yourself? Leave the work to us and get free mockups before ordering!

Fast Turnaround

Our speedy production helps get your order to you faster! Request rush service to get it ASAP!
Material Widths: 10mm (3/8in), 15mm (5/8in), 20mm (3/4in), 25mm (1in)
Material Length: Standard 900mm (36in), custom lengths available
Included Fittings: Safety release clip and your choice of... dog clip, metal/plastic crocodile clip (swivel or non-swivel), trigger clip, or split ring
Printing: Screen print in any pantone colour, up to 5 colours per design (for designs more than 3 colours, we recommend the dye sublimated print method)
Printed polyester lanyards are the most popular choice for most companies, they are durable, long lasting, and affordable
Custom Polyester: Choosing The Most Popular Lanyard
When it comes to selecting a lanyard for your custom printing, printed polyester lanyards are the most popular option we offer. Flat polyester lanyards are the Prom Queen of lanyards, as popular as the Canadian summer (before it gets too hot or the bugs appear), and it's time to look at why. One primary reason for their undisputed reign over the other lanyard options could be the material. Polyester offers a softer, comfortable material that won't easily irritate and chafe. Combine this with the matte finish that adds soft lustre to your design – not eclipsing but enhancing it – and you have an everyday work essential with a difference. Customizable lanyards made from polyester are a great choice for everyone, from corporate ID lanyards to schools and office settings – and your brand could be the next to take advantage of these great quality products.
Customizing Your Printed Polyester Lanyard
Whether you are looking for lanyards in bulk for your upcoming event or branded lanyards for employee supplies, getting what you want and need for the purpose in mind matters – and with this in mind, we offer a great variety of customization options for your lanyard.
Choose Your Width!: We offer 10mm, 15mm, and 25mm to give you more choice for your printed lanyards. These might not sound that different in the grand scheme of things, but when it comes to design, they can make all the difference between print that looks squashed and print that fits and is more easily legible. Unsure which size is best for your branding? No problem, we can help!
Go Standard for Length or Go Bespoke: The standard length of our polyester lanyards for sale is 900mm (36") but this can also be custom created and tailored to your needs – simply contact us with your request!
Multiple Standard & Special Fitting Options: Every lanyard is created with a purpose, and the right fitting makes that role a whole lot easier! We offer a range of over 20 different standard and specialist fitting options, from dog clips to D rings, to better suit your custom lanyard requirements.
Incredible Stock & Custom Colour Choice: Aside from our 20 different stock colour options, we also offer custom Pantone matching and colour creation! This means that getting the promotional lanyards you need or the design you had in mind for that important event just got a lot easier!
Up to 5 Screen Print Colours: Is five a lot of colours? On the side of a building, probably not, but on a stapler, yes – because it's all about size and scale. With personalized lanyards being the shape they are, 5 is really the max for quality printing, and this still offers a great amount of versatility for your customization.
With so many options for lanyard printing and customization, it can be overwhelming to know where to start – but don't worry, we are here to help!
Why Choose Us for Lanyards for Sale?
Are you looking for corporate lanyards for your business or lanyards with logos for your swag bags? What you need your product for isn't as important as starting with the basics, and that's finding a quality supplier who has the framework, experience and skill to build your polyester lanyards from the ground up (pssst, that's us!) We might not sit here sewing your lanyards by candlelight, but we do have a great team of awesome sales and art people who work together seamlessly to design the quality lanyards you need. From onshore office hours to years in the business, we are ready to take the stress out of custom creation and make your designs a reality.
All of our customized lanyards include a safety release (Lan05) plus a standard clip at no extra charge. Default safety break placement is at the back of the neck, but can be adjusted upon request. From the options below, just let us know which fitting(s) you would like in the notes section of our quote form.
Standard Fittings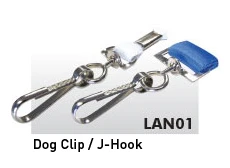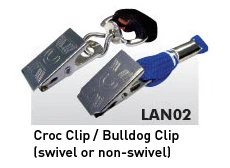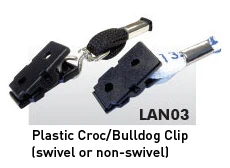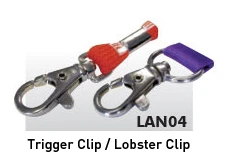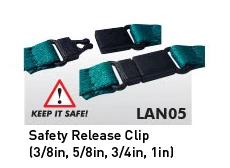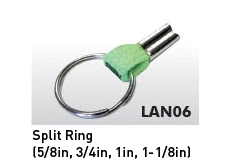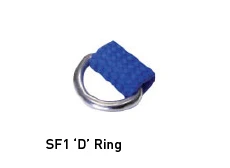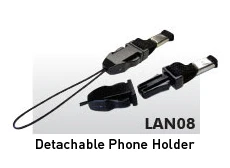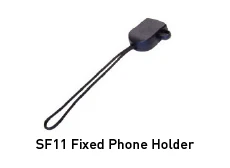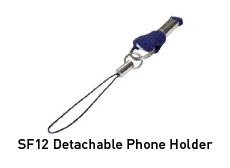 Upgrade Fittings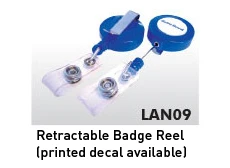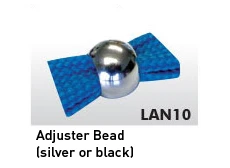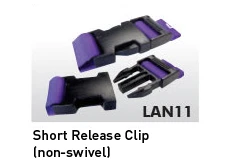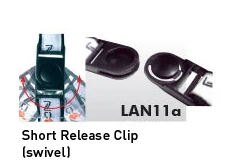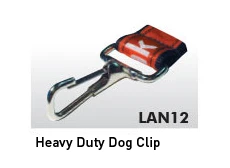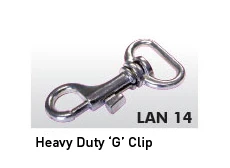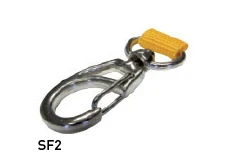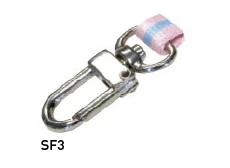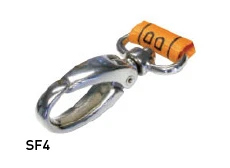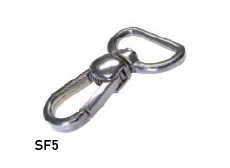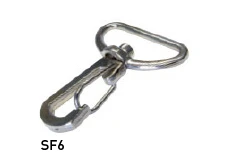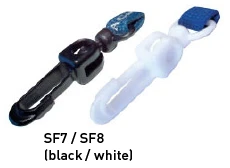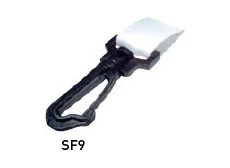 Material Widths Available

Standard Length
900mm before being sewn. Custom lengths available.
In Stock Material Colours
Just choose from the options below and let us know which you would like in the notes section of our quote form.




















Please NOTE! Other material colours are available. However, a pantone dying fee may apply.
Additional Print & Material Colours
Browse our pantone chart for a full range of custom dyed pantone material and print colours.

Popular Addons & Extras
Lanyards are not just for promotional purpose they serve to secure and protect your restricted areas and VIP areas. The below items are all designed to attach to our full range of lanyards. These identification carrying solutions and printed ID options are perfect for conferences and events where security is critical.