Open Face Slide ID Holder
Competitive Pricing

We have the best prices in Canada. Request your 100% free quote today!

Free Artwork Services

Why do it yourself? Leave the work to us and get free mockups before ordering!

Fast Turnaround

Our speedy production helps get your order to you faster! Request rush service to get it ASAP!
Open face slide ID holders by Custom Lanyards Canada are a great choice for displaying identification in the workplace. With the option of single clip fittings, or dual for extra stability, showing staff ID in a practical but stylish manner has never been so simple. Our ID holders come with a low minimum order quantity, helping to cater to businesses of all sizes, and we offer a range of colour options to help you either stand out or blend in discreetly, whatever the need! From VIPs to the staff on the ground floor who build your company up, this product caters to all levels without compromising on quality. Contact us today for a free quote and help get your staff noticed!
Open Face Slide ID Holder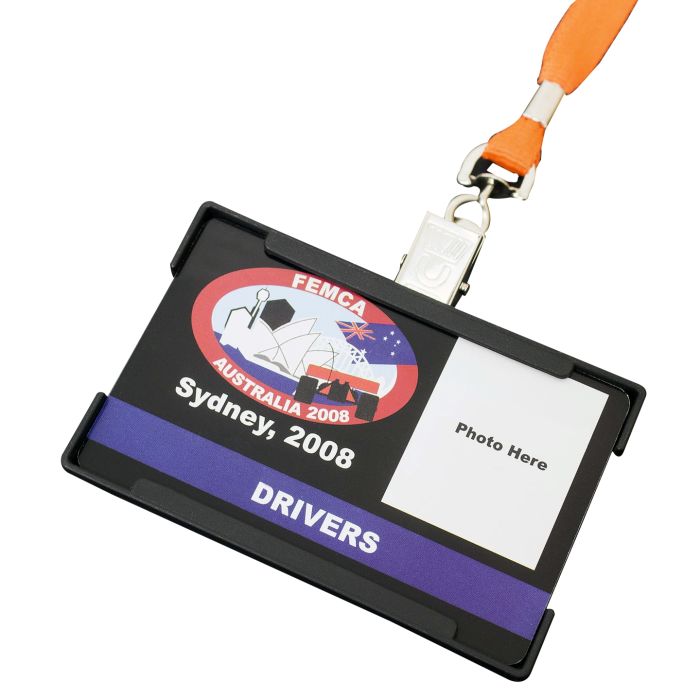 Keep Your ID Secure, Visible & Easily Accessible
Our identity card holders can't be matched for price, quality or delivery time. Talk to us now if you have an urgent event approaching as we can organize your id solutions for staff, delegates, VIP personnel and security team members on rapid turnaround times. This particular item is manufactured from a semi rigid plastic which is stable and solid yet can stand up to being bent and won't crack or break. Many identity card holders are brittle and shatter, whereas our semi rigid material is designed to be super durable.
Recommended Lanyard Fittings
Twin lan01 or lan04 fittings, or single lan02 croc clip fitting
Suited Card Size
88 x 54mm standard business card or credit card. Portrait or landscape multi-purpose.
Colours available
Black, blue, red, white