Custom Plastic Name Badges
Competitive Pricing

We have the best prices in Canada. Request your 100% free quote today!

Free Artwork Services

Why do it yourself? Leave the work to us and get free mockups before ordering!

Fast Turnaround

Our speedy production helps get your order to you faster! Request rush service to get it ASAP!
Custom name badges and name tags can be very useful for many different companies, businesses and stores. Printed name tags are commonly used by companies and stores that are somewhat hands on with their customers and/or clients. Custom name tags allow clients and staff to be a little more intimate with each other, which builds trustworthiness and familiarity. In some cases, name tags also help people identify who is management, a supervisor, or what department someone works in.
Custom Plastic Name Badges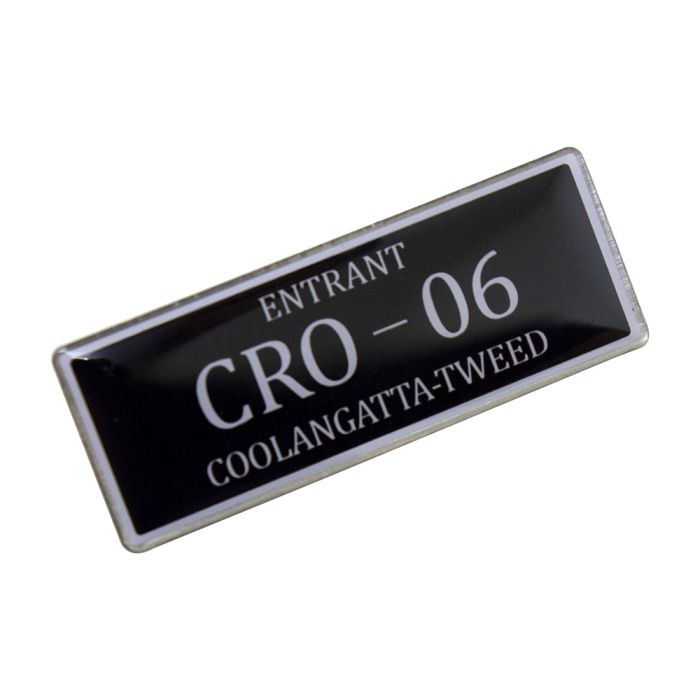 Name Badges For Any Event, Expo or Convention in Canada
A lot of people that order custom name tags for their employees often choose different colours for people in different departments or rankings. It makes it easier for people to see the difference without having to ask questions. These printed name badges can be used at a wide range of different establishments that include, but are not limited to, convenient stores, corporations, banks, restaurants, hotels, doctors' offices, security guards, and much more. Name badges add a certain sense of professionalism to every establishment, and every employee.
Premium Name Tags That Are Affordable
These printed name badges are made from ABS plastic, which makes them professional looking and durable. They have a bright shine to them, so they are sure to catch the eye of customers and clients. Not only can your employees name be printed on them, but your company name and/or logo can also be imprinted on them. Each one of these printed name badges are meticulously handcrafted to ensure durability and a sheen finish. We use laser engraving or screen printing methods to decorate these badges with your company name or logo, as well as the names of your employees.
Extremely Crisp Printing Technology
We also use 960 dpi UV direct to substrate printing because it gives you excellent quality, as well as fine branding on the printed name badges. The materials used to make these printed name badges can be made with any colour, so you can choose the colour scheme that best fits your business, brand, or company. The badges can also be cut to any size you wish, so you don't have to worry about them being too big and bulky, or so small clients have hard time seeing them. You can have them cut to the size that is best for you and your employees.
You can also choose to have your printed name badges made with a base colour that is reminiscent of gold or silver for an added look of sophistication and elegance. These finishes and colours are commonly used for management and/or supervisors to help separate them from the rest. As I have already mentioned, these name tags are completely customizable. You can choose the colours of the badges themselves as well as the colours of your company name or logo. You can also choose the colour of the names printed on them. Every detail can be customized, including the positioning of your employees name on the plastic badge.
We pride ourselves on providing outstanding customer service to our clients. Providing cost efficient prices is all a part of the excellent customer appreciation that we display. Times are tough, and every little penny counts, especially when you're running a business or company.
We offer competitive pricing on all of our products and ensure that you are always getting the best prices around when you order printed name badges from us. In addition, we also offer virtual samples of what your order will look like. Our special team of designers will create a sample of your order and send it to you for approval before your order is shipped out. If you are in a time crunch, we also have a rush delivery service that allows us to get your order of custom name badges to you as soon as possible (conditions may apply).
Dimensions:
Standard size 3"W x 1"H, custom sizes available on request
Material Colours:
White & Black, White & Red, White & Blue, Yellow & Black, Black & White, Blue & White, Red & White, Forest Green & White, Burgundy & White, Sapphire & White, Walnut Brown & White, European Gold & Black, Brushed Aluminum & Black, Brushed Bronze & Black, Radiant Gold & Black
Decoration:
Laser engrave or screen print