Competitive Pricing

We have the best prices in Canada. Request your 100% free quote today!

Free Artwork Services

Why do it yourself? Leave the work to us and get free mockups before ordering!

Fast Turnaround

Our speedy production helps get your order to you faster! Request rush service to get it ASAP!
Material Widths: 10mm (3/8in), 15mm (5/8in), 20mm (3/4in), 25mm (1in)
Material Length: Standard 900mm (36in), custom lengths available
Included Fittings: Safety release clip and your choice of... dog clip, metal/plastic crocodile clip (swivel or non-swivel), trigger clip, or split ring
Printing: Screen print in any pantone colour, up to 5 colours per design (for designs more than 3 colours, we recommend the dye sublimated print method)
Bamboo fibre lanyards are eco-friendly, making them perfect for companies that are environmentally responsible or looking to promote a new "go green" initiative. They are also a cost efficient and trendy way to promote your brand or business name.
Choosing Sustainable Materials: Custom Logo Bamboo Lanyards
Most of us wouldn't go around littering (we hope!) But what about causing waste when we are finished with products or selecting a material that could be around cluttering up the environment long after we or even our business are relegated to the pages of history? Choosing eco lanyards might not sound like a big step in the great scheme of things, but when it comes to greener business practices and personal choices – no change is too small. Bamboo lanyards offer a more sustainable and earth-friendly option for custom ID essentials, allowing your brand to make a positive impact on the planet and your clients. Why is bamboo so popular when it comes to making eco-promotional items and essentials? With its fast-growing nature, bamboo is easily sourced and replenished – but that's not all! Keep reading to find out why bamboo makes great quality earth-friendly lanyards.
Is Bamboo a Good Lanyard Material?
Whether you are looking for eco-friendly or not, no one wants to purchase a poor quality product that doesn't give the value your investment deserves. With so many new materials offering sustainable and greener options, the influx can quickly leave even the most experienced promoter feeling a little overwhelmed! Bamboo, however, seems to be leading the charge for greener marketing with everything from eco-lanyards to phone stands. So, is bamboo a good choice for creating custom lanyards?
Strong & Durable: Bamboo fibre is probably a lot more durable than you think! This means that creating custom printed lanyards made from bamboo is far from choosing an inferior material and gives you a great quality lanyard with an eco-positive twist.
Comfortable & Easy to Wear: When you think of bamboo for promotional materials, you might be forgiven for conjuring up the image of rough pieces of bamboo being mashed into shape – but the process is far more sophisticated than that. Bamboo can be made into all kinds of things, far from just lanyards, and this means specialized processes for each purpose. The result? A quality lanyard far from its rugged beginnings that's eco-friendly and easy to wear throughout the day.
Easy to Print: Bamboo might look a little uneven in the wild, but by the time it's transformed into more sustainable lanyards, it's ready to be custom printed. The flat surface provides a great option for screen printing and we offer up to 5 colours for branding, meaning you can get creative!
So, to summarize, the answer is yes! Bamboo is a great option for eco lanyards and these benefits above help demonstrate why it has remained so popular since its creation.
Why Going Green Matters For Businesses & Promoters
What is your business doing to reduce waste or transition to greener practices? If you don't have an answer, you might be in trouble! Both the public and the general media have become increasingly more aware of the damage companies of all sizes are causing the environment through everything from poor waste practices to careless carbon footprints. Choosing eco-friendly is more than just conforming to a new trend or fad, it's a way to bring your business up to date with today and showcase that you care about more than profit. A better public image, as any marker or PR would tell you, means the world. Creating better business relations and a more positive public reception means staying in touch with what matters. Earth-friendly lanyards might sound like a small step, but they are still a step forward into more modern marketing and promotional practices and creating a cleaner, greener business image.
Don't Be "Bamboo-zled", Let Us Help!
Now we have covered why bamboo makes awesome custom lanyards – you might be wondering where to begin! With so many options for custom clips, colour choices and sizes – it's easy to think "When did branded lanyards get so complicated?" Before you start panicking or gazing at that bamboo office plant in despair, wondering how it all even works – it's time to contact the experts (that's us!). From eco lanyards in bulk for giveaways and conference events to creating office identification essentials that are better for the planet and great for staff – we are ready to get you started. Inquire in our quote box and let's "shoot" for better branding, quality lanyards and a team that's easy to work with today!
All of our customized lanyards include a safety release (Lan05) plus a standard clip at no extra charge. Default safety break placement is at the back of the neck, but can be adjusted upon request. From the options below, just let us know which fitting(s) you would like in the notes section of our quote form.
Standard Fittings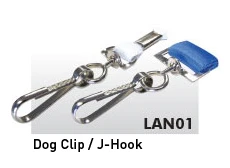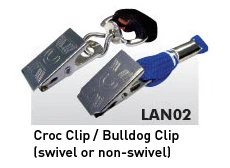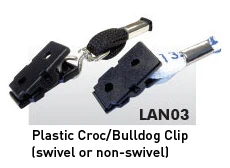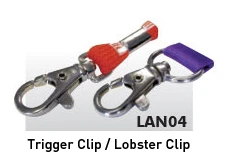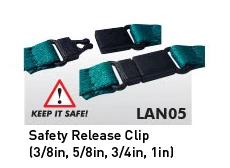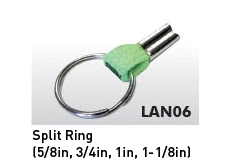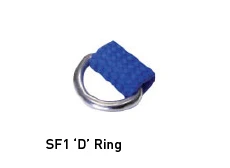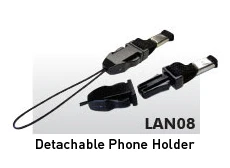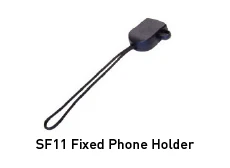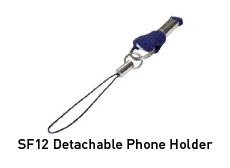 Upgrade Fittings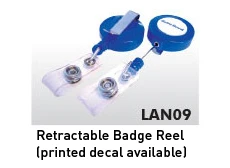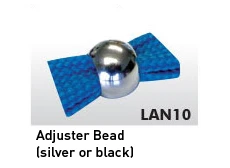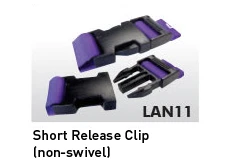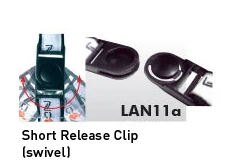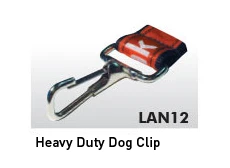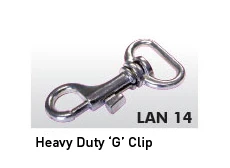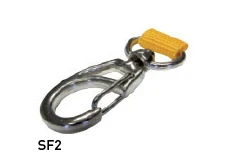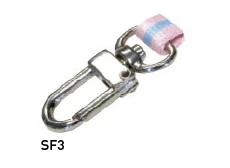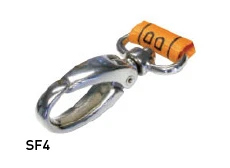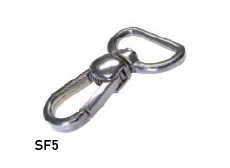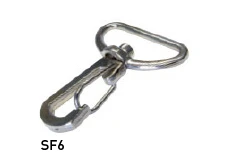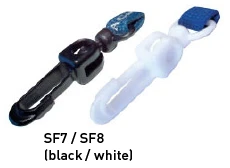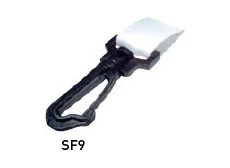 Material Widths Available

Standard Length
900mm before being sewn. Custom lengths available.
In Stock Eco Material Colours
Just choose from the options below and let us know which you would like in the notes section of our quote form.




Please NOTE! Other material colours are available. However, a pantone dying fee may apply.
Additional Print & Material Colours
Browse our pantone chart for a full range of custom dyed pantone material and print colours.

Popular addons and extras
Lanyards are not just for promotional purpose they serve to secure and protect your restricted areas and VIP areas. The below items are all designed to attach to our full range of lanyards. These identification carrying solutions and printed ID options are perfect for conferences and events where security is critical.