Competitive Pricing

We have the best prices in Canada. Request your 100% free quote today!

Free Artwork Services

Why do it yourself? Leave the work to us and get free mockups before ordering!

Fast Turnaround

Our speedy production helps get your order to you faster! Request rush service to get it ASAP!
Our slide mech card holders are a highly useful product that would be a great purchase for anywhere that needs their staff to carry identification to access secure areas. This product is made of semi rigid plastic which is a superior alternative to cheaper, inflexible materials that can shatter and break, leaving you out of pocket and even risking valuable identification going missing. With the option to print your logo on the reverse side and an additional message for easier retrieval such as contact information for your company, Custom Lanyards Canada helps you improve productivity and security in this simple, affordable purchase.
Slide Mech Card Holder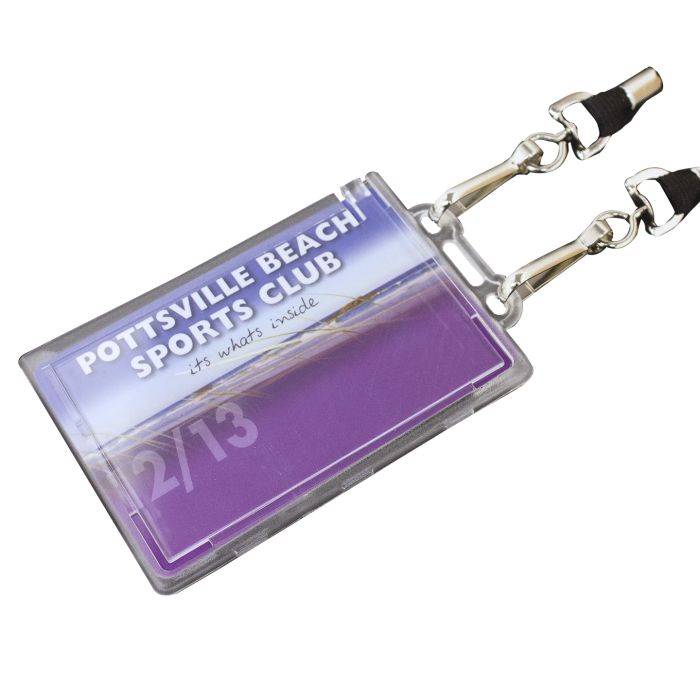 Keep Your ID Secure, Visible & Easily Accessible
The slide mechanism ID card carrier is just another convenient way for your team to carry their ID cards or access credentials at events and secure areas. Don't be fooled by cheaper, hard plastic solutions as they often become brittle and crack or shatter, all of our id card carriers are made from semi rigid plastic which is highly durable and can withstand day to day usage.
Talk to us and request a rapid written quote for our ID card carriers with your custom logo optionally printed onto the reverse side. This can feature a "call if lost" number or a special message.
Recommended Lanyard Fittings
Twin lan01 or lan04 fittings, or single lan02 croc clip fitting
Suited Card Size
88 x 54mm standard business card or credit card. Hangs as portrait orientation.
Colours available
Clear only, polished front with frosted reverse.